Our history
Brad McGrew and Matthew Woods founded Waypoint Wealth Counsel in 2014 to offer independent, fee-only portfolio management and financial counseling that utilizes their ability as independent advisors to consult on all financial affairs. After years of experience at brokerage firms, banks, and other registered advisory firms, Brad and Matthew decided the best approach in wealth management is one that is truly focused on their clients.
In 2021, Michael Rollauer merged his business with Waypoint Wealth Counsel to complete the partnership team. His experience as a private wealth manager solidifies the investment team with an abundance of alternative investment experience.
Why Waypoint Wealth Counsel?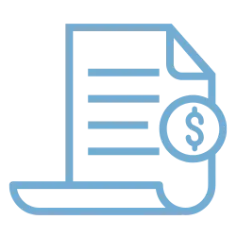 Fee Only
We are paid only through direct fees that are not tied to how you choose to invest or which financial products or services you need. Our transparent process allows us to be truly objective in our analysis and recommendations.
Wealth Management
We effectively coordinate the services of your other professional advisers and provide thoughtful advice on allocating assets in order to meet your objectives.
Service Oriented
Your account will be serviced by a team led by senior partners throughout our entire relationship. We value each relationship and your unique financial needs.
Goals & Reputation
Our goal is to help our clients toward their financial goals. In so doing, we aim to be recognized as one of the best boutique wealth management firms serving high net worth individuals and families.
Qualifications
We are leaders in the financial and investment services industry with over six decades of diverse experience in the field.
We Create Value
We allocate your assets based on your goals and risk tolerance. We enable you to better protect your capital and property, while also helping you save money with income tax and estate planning procedures and techniques. 
Who we serve
Business Owners & Entrepreneurs
Corporate Executives & Professionals
Widows, Widowers & Heirs
Endowments
Family Offices
Athletes